1- I now use "No Style" as my main default or body style. In this way all the options on the Format Bar work as expected.
2- When special formatting is needed, Styles are used. And since Format Bar options made to defined Styles don't show up on the printed output; when one need to Bold a pre-existing Style; that Bold attribute must be defined as a separate Character Style.
3- Unlike defined Styles, which can be redefined universally throughout the document with the Format => Style => Redefine Style From Selected Text, the default "No Style" cannot be redefined universally. In which case, it is important when setting up a new Project to use the Project => Project Settings = Formatting to initially set up your preferred format for the "No Style" Style.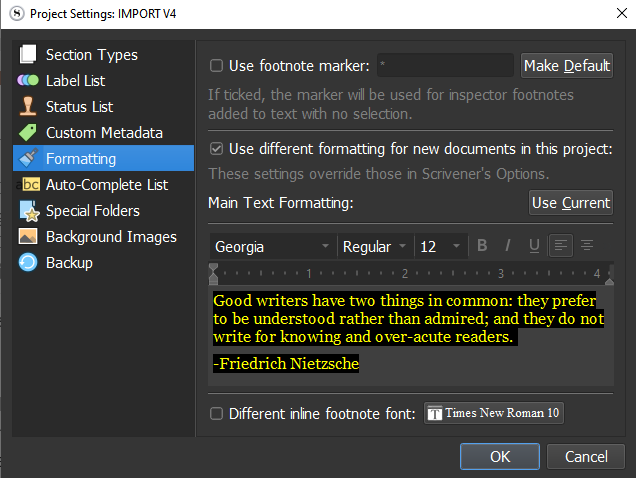 4- And since the Formatting options of this pop-up is limited, to get the most flexibility in defining your preferred "No Style" Style, click on the, "Use different formatting for new documents" checkbox. Then the "Use Current" button will copy the currently selected Style as the default "No Style" Style.
I hope I got all this right. Probably not. Let me know what I need to do differently.