Hi everyone,
I'm having a problem compiling to MS Word. I can't get it to remove the first line indent from all first paragraphs and all paragraphs following a line break.
This used to be easy, a quick check box in compile. But I have it checked: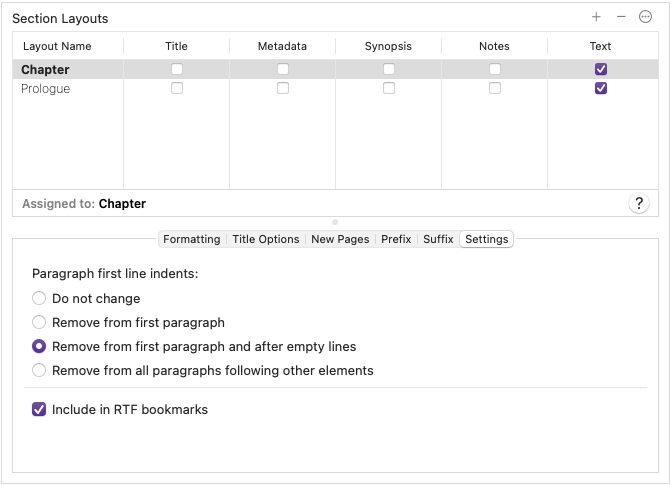 I have Heading 1 style in use with a title starting each chapter so I've checked the option to flatten the following paragraph in the Heading 1 Style in compile but that doesn't solve the ones following a line break.
For my default text, I have No Style.
Can anyone help?
Thanks!