I am pretty sure this is a bug. I have noticed it only since I upgraded to Scrivener 2.
The issue is, I have set the words per paperback page option to 250, and I have over 100,000 words, but the stats page is showing my paperback page count at way less than 400 pages. Unless I'm crazy, 100,000 words divided by 250 words per page ought to come out to 400 pages.
Here are a couple of screenshots: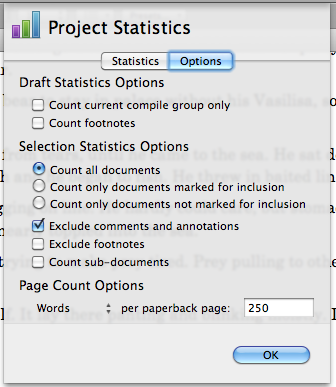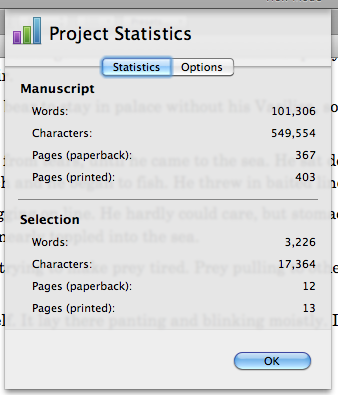 By my calculations, the second screen should say 405 pages instead of 367. The page count is still wrong when I set it back to the default of 350 words per page (it says 262 pages instead of 289).
It's possible that the paperback pages count is not meant to show the numbers the way I think, but in that case I think there's a bug with the language somewhere.
Is the count possibly showing pages based on the number of characters rather than words, even though it's set to words?