Dear all,
Yesterday we launched my first full book, "Se med kamera" (in Norwegian only), a text book on photography.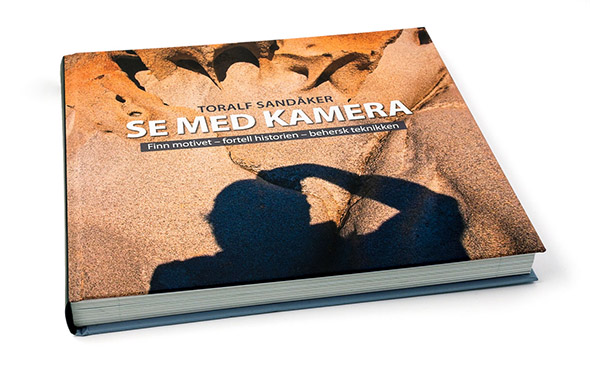 Though I have contributed to books before, as a writer as well as editor and designer, this is my first full book that I have written and developed myself.
First print run is 4,000 copies. It is a large format (24.5x22.5 cm) hardcover book with more than 500 pictures and illustrations, all in full color.
Since the very start, I have been working for six years with this book, and the manuscript was planned, written and edited in Scrivener before being transferred to InDesign for final editing and design/production. The design and pre-press production is also my responsibility (I am/was a graphic designer and photographer for years), and 8 of 10 pictures are mine.
I can say honestly that without Scrivener, I would not have been able to make this book. From a slow start, I had a first manuscript in 2008, but after reading through it with critical eyes, I rejected it, asking myself "Would I buy this book?", admitting the answer was "no". So I took my Mac, some key literature, camera in hand, and rented a room with wifi and shades before the windows, and spent the major part of 3 weeks to re-edit, re-organize and re-write the whole manuscript. If I were not sold on Scrivener before, I became then. The whole task of re-building the book became a creative feat instead of a practical mess, as Scrivener's ability to let me keep tight control over the details as well as the whole, let me concentrate on the content, and how to convey facts and ideas.
Now, it's there – the book was very well received by those who attended the launch yesterday, without it exactly being a major media event

The first reviews are soon to be published, I am waiting for the judgment of others. But, at least, now I am a published writer.