Can spelling default be set to England English rather than American English?
You can do it in the settings for the spelling. Just tell it to download the UK English dictionary and make that the default.
I've looked in File-Options-Language but don't see an option to download the English spellcheck. Where would I find this option please?
Try this:
After selecting File->Options window
Click on the Corrections tab on the top row of the options window
Then select the Spelling item in the left column list
In the window, right pane, there should now be a dictionary field. Beside that is a Download… button which provides a list of dictionaries that can be downloaded.
Select your dictionary, and proceed to download.
-Then back on the Corrections pane, beside the Dictionary field is a Select… button. This allows you to pick from the list of available (downloaded) dictionaries.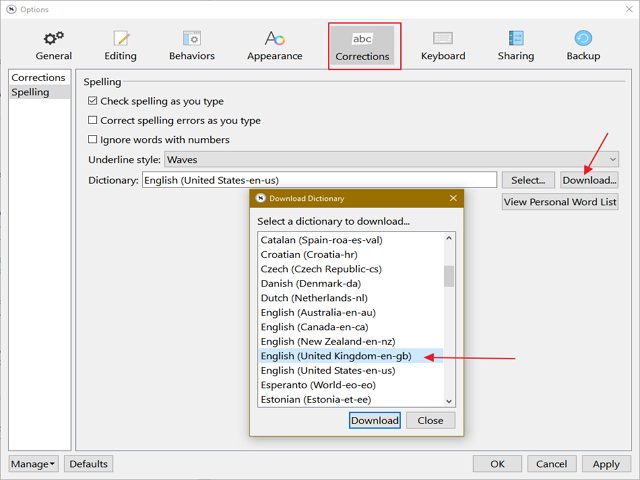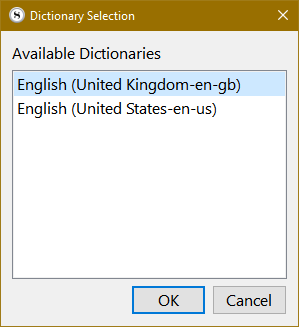 Brilliant - thank you! Constantly correcting the spellings or clicking on 'Learn spelling' has been driving me crazy