I'm trying to compile my manuscript as a PDF. Most of the indenting is going just fine. Removing the indent at the first paragraph, keeping it for the rest of them etc.
But I have a specific section where I need to remove the indenting entirely. So I made the new section and section layout, applied them properly. Set the little arrows on the ruler thingy in the layout all the way to the left until it read 0"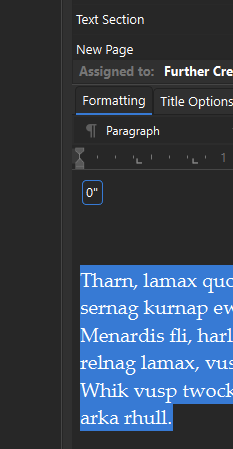 I compile the document as a PDF to check if it worked properly, only to see this:


Some paragraphs have a tiny little indent at the first line, while the top and bottom ones don't. I don't know how to fix this, and it's just noticeable enough that I don't want to leave it like this either.
Any help would be appreciated. Thank you very much!
Edit: The 'paragraph first line indents' setting is set to 'Do not change' by the way.