Hi there!
Using Scrivener under Windows on my 3 computers and only at one I have this problem: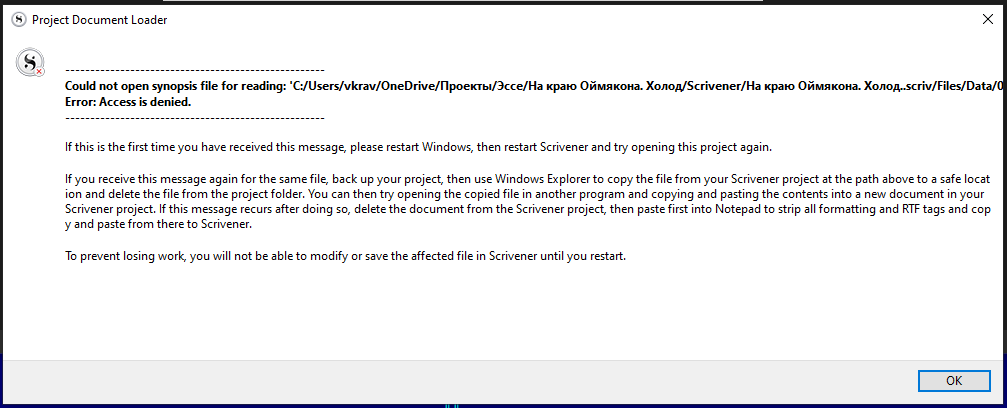 I receive a dozen of such errors with unknown files (due to lack of the space for them) and after that everything works well (I think).
The rest of my computers don't experience such an error. The problem was in Windows permission and strange work of security with OneDrive. The problem was solved with just copying to another dir at OneDrive side then re-sync. But the error window should be improved.