Just a short note, a picture and a link to Steven Pressfield's blog:
The Foolscap Method
By Steven Pressfield | Published: July 3, 2013
"…The Foolscap Method is a way to get a big project started—a novel, a Ph.D. dissertation, a new business. It's a trick, but a very wise and astute one. It's not just a technique for organizing one's thoughts, it's a way to outfox Resistance…"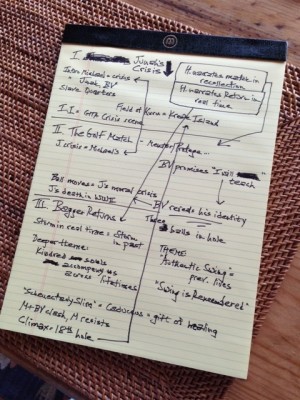 To me, this is what scapple does!