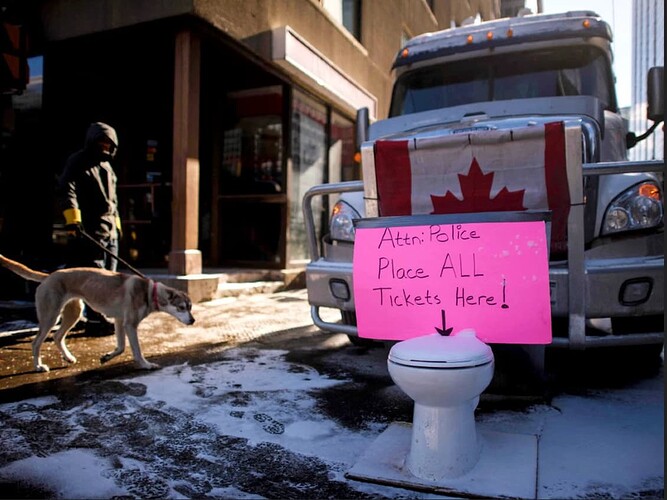 Canadians have a well known reputation for being the "civilized ones" in North America. That is why some people are surprised and even shocked by the ongoing trucker's protest over vaccine mandates.
But there is another side of Canada. To understand that side just consider that Ice Hockey is the national sport and passion. And that after learning to walk Canadians learn how to skate.
These two videos will help you to understand the other side of the Canadian psyche.