Here is a bit of text in the Editor; yellow highlighting marks the Babel character style. The first line ends with ?:

This is the style pane in Compile. It adds a star (𐫰) in the Prefix and Suffix: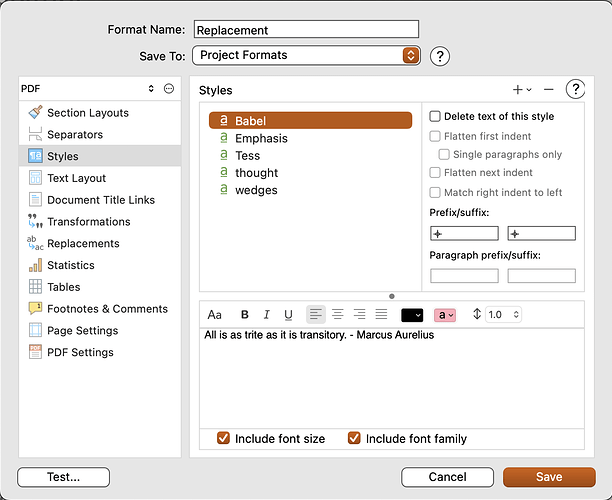 And this is the result in a PDF. As you can see, the question mark moved to the beginning of the sentence:


That's weird, right?