Interface feedback: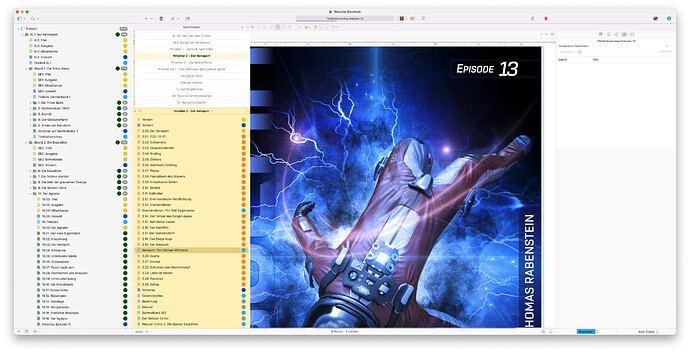 I am working with Scrivener on a very large serial project and use massive the binder and collections to manage my publication formats and produce appropriate outputs.
With over 100 collections, creating new collections becomes increasingly unwieldy as the collection display always covers the binder. If I want to add new documents, I first have to go back to the Binder view to drag and drop the files into the new collection, which is often outside the display window in the upper panel.
It would be a great relief for the entire workflow if the binder and collections were decoupled, as two individual display panels, ideally next to each other, so that one can comfortably select documents in the binder and simply drag them over to the collection. I have created an example with Photoshop to illustrate what I mean.