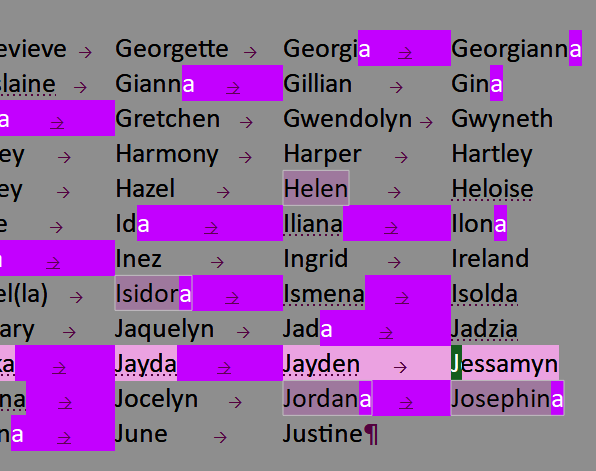 Please forgive the outrageous pink – I'm still futzing with my settings. The HOT pink is "search results". There's tabs between each name (no paragraph breaks until I break for the next letter grouping.
My search terms: a\t
My settings: All; Regex; Search Binder Selection Only; Search Included; Search Excluded
My question: Why are the names "Jayda", "Jadzia", and "Ismena" not part of the search results? Or – are they? The results don't always include the "a" – only highlighting the tab. I'm thinking this isn't a 'bug' but probably a lack of understanding (on my part) of the entire search feature.
I'm on Win10, using Scrivener 3.1.4.0 (64-bit). (I slapped the "feedback" tag on this since it was the only one that I felt fit.)