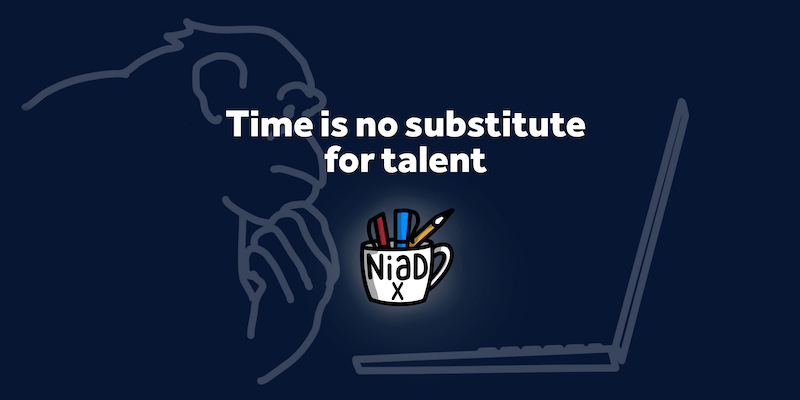 On Saturday 10th October 2020 we'll be running NiaD X – our TENTH event to pool the collective talents of authors from around the world to write a novel in a day!
What is it?
If you're not familiar with the event, the best way to get up to speed is to read through the FAQs which cover everything you can expect on the day, from what info is in a briefing pack through to whether you can use swear words or not.
Essentially, though:
At midnight (UK time) on the day of the event you'll be emailed a brief of what you need to include in your chapter.
You go away and write your section without any knowledge of the wider story or where your chapter fits in the book.
You return your chapter by 8pm (UK time) at which point it's turned into ePub, mobi and PDF books using the magic of Scrivener, ready for publication on or around midnight.
When is it?
Starts: countdown or time
Submission deadline: countdown or time
Ends: countdown or time
How do you sign up?
Firstly, we've got a new email address, so please add rog @ novelinaday.com to your email contacts to make sure your briefing packs don't end up in your junk mail folders!
If you've taken part in one of our previous events, then all you need to do in order to sign up is reply to this thread and we'll add you to the list!
If this will be your first NiaD, then there is some information we'll need from you before you can take part. In which case:
Read the FAQs to make sure you know what you're letting yourself in for!
Sign up to create an LL forum account (if you don't already have one)
Post in this thread to let us know you're keen to join
Send an email / fill in the online form with the following information:
Your forum account name
The pen name you'd like to be credited with in the work
The email address you want your briefing pack sent to
A writing sample (either an URL to a sample online or an emailed attachment / text)
Whether you seek, avoid or have no preference for 'grisly scenes' (should there be any)
You can send this info either directly via email to contact @ novelinaday.com or via our online contact form. Please use those methods and don't submit them in this public thread!
Again, please add our new email address rog @ novelinaday.com to your contacts to make sure we can contact you if we have any questions, and of course to make sure you get your chapter brief on the day of the event.
Finally…
We'll add your name to the list in the next post once you've been confirmed as taking part. If you've got any questions, please ask them here and either myself or one of the regulars will be able to help!
We'll be keeping the registration open until a few days before the event to produce as many versions of the book as the number of participants allows, so invite your writing friends to sign up too!
And don't forget to add the new email address rog @ novelinaday.com to your contacts!