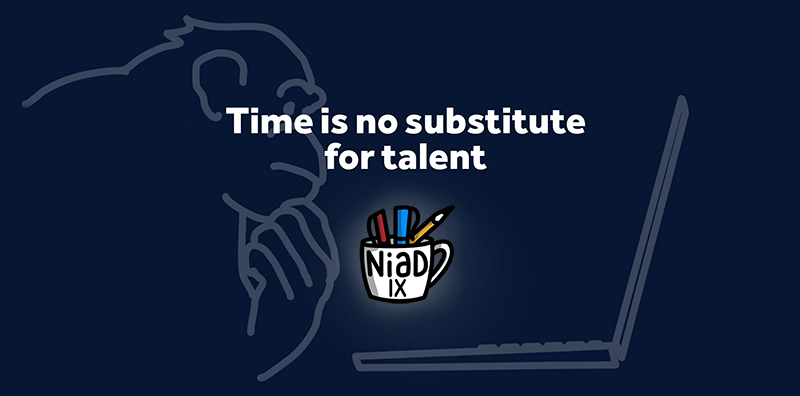 On Saturday October 19th 2019, we'll be taking part in NiaD IX… Our NINTH event to pool the collective talents of writers from around the world and write a damn fine book in just a single 24-hour period!
What is it?
Novel-in-a-Day is an annual event where a group of writers from across the planet get together and write a novel. A whole novel. In a single day.
If you're new to NiaD please check out the FAQs for more details and background, but essentially:
At midnight (UK time) on the day of the event you'll be emailed a brief of what you need to include in your chapter.
You go away and write your section without any knowledge of the wider story or where your chapter fits in the book.
You return your chapter by 8pm (UK time) at which point it's turned into ePub, mobi and PDF books using the magic of Scrivener, ready for publication on or around midnight.
When is it?
You can check the start time and submission deadlines for your local timezone here:
Starts - countdown or time
Submission deadline - countdown or time
Ends - countdown or time
How do I sign up?
If you're up for the challenge of taking part (and have read the FAQs to know what you're letting yourself in for), let me know by posting in this thread! If you've never taken part before, you'll be contacted via private forum message with the next steps, so keep an eye out!
Please note that, while there is no upper limit on the number of participants, the event will only be going ahead if we've got at least 48 people signed up by 1st October - so spread the word and invite your writing friends to sign up too!
PLEASE NOTE - NOVEL IN A DAY 9 HAS NOW FINISHED!
THANKS TO EVERYONE WHO TOOK PART!