There is a beautiful new markup + PDF output engine available called Typst. It has similar syntax to markdown, yet is actually a LaTex replacement. Look through this tutorial:
To see how layout like this becomes a nice PDF: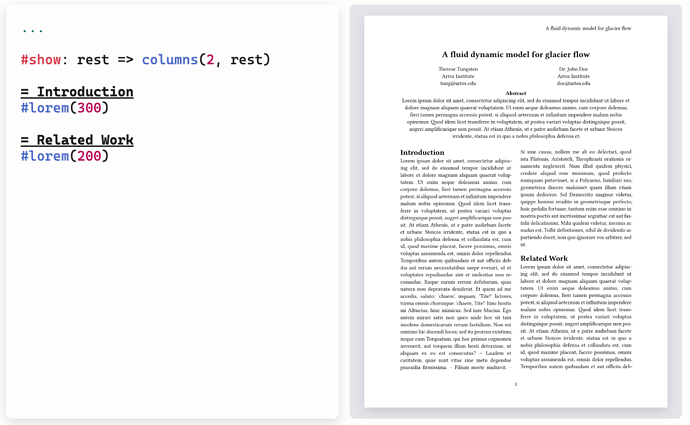 Typst is so much more elegant than LaTeX, yet as it can embed programming functions directly can be extended in many ways. There are of course still outstanding weaknesses compared to LaTeX (given decades of packages and development); you can read more on the comparison with LaTeX here: Guide for LaTeX users – Typst Documentation
You can install the command-line version using homebrew: brew install typst — there is an online editor too.
Pandoc now supports Typst input/output, so existing Pandoc projects can be configured to use Typst as the PDF engine. Scrivener could also easily output typst PDFs without needing Pandoc by using Styles, Section Types and the compiler post-processor directly.