Hello,
I have been testing Scrivener 2.9.xx for a while using the Spanish locale and I have customized the main toolbar adding some new buttons. On the other hand, the Spanish locale for beta versions is very incomplete, so I have decided to switch to the original English locale to keep using the program. Then I have realized that some of the customized toolbar buttons disappear. If I change back to the Spanish locale, then I can see those buttons again.
English locale: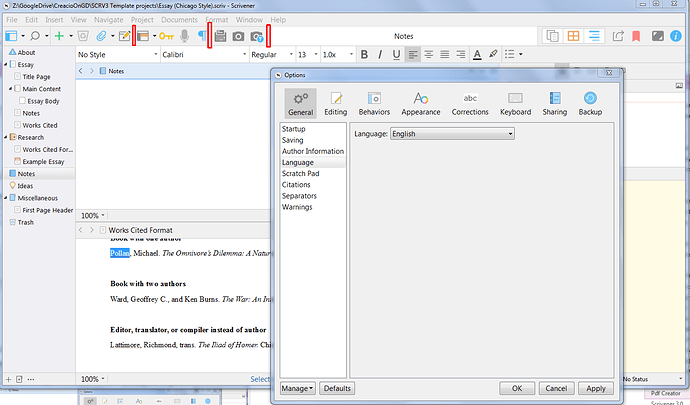 Original Spanish locale: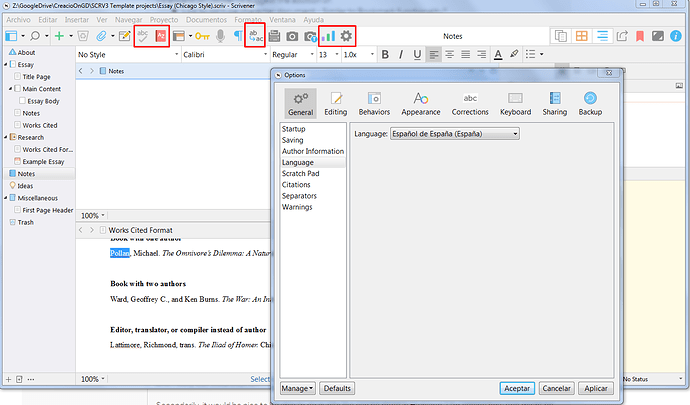 I suppose this bug maybe related to the fact that the Spanish locale hasn't been fully updated yet to the current beta version so it might be fixed just doing so.
Thanks for your great job. Really expecting the official release of Scrivener 3.0 for Windows!