It's one of those little things that, once you've seen them in action, you can't help but wonder: How on earth did we live without it? Of course I'm talking about: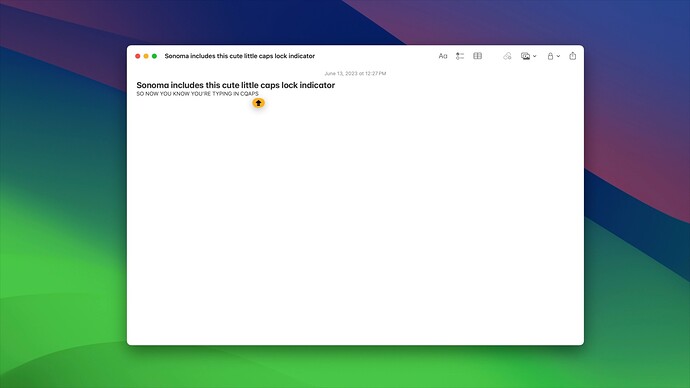 Source:
Video: macOS Sonoma top features and changes
Nothing against the little green light in the caps lock key, but that's the last place I'm looking at while typing. This new indicator is a super elegant solution in my book, because I notice it without even typing, right where the problem is about to happen.
And it hopefully annoys confirmed shouters.
Are there any features you are looking forward to?