While Scrivener 1.9 was just fine for folks that cannot spot 8-point font on a 1080P screen, 3.1 is decidedly not. It literally feels like the Mac version was ported to Windows with the same GUI; one and done.
Let me just say first that 3.1 under the hood is a good improvement over 1.9. But the GUI sucks. One foresight that can save it, is being able to customize colors, but should a user have to spend hours and days to create a layout that makes the software usable?
I'm literally on the fence on just returning 3.1. And wonder if the requirements drilled into students of web development (accessibility) just don't count in -21? Should new software make you angry while you use your magnifying glass on the screen?
I am in the process of making a high contrast layout; something the software frankly should ship with! All you really needed to do, is provide the interface from 1.9 as an option, and you'd be done–as if dark mode is desired, one can change the colors of it as well.
I'm hunting for the icon files inside 1.9, which by providence wasn't uninstalled upon upgrade. Knowing which file they are embedded in would be of great help. If I know that, I can use Visual Studio to get at the contents. Yes I want to port 1.9's icons to 3.1. Alternatively use Photoshop to alter some of 3.1's icons.
I have screen prints, you will see what I mean.
I guess the moral of the story is, unless you got 20/20 vision, go find a different Software. Is that the message Literature and Latte wanted to convey?
PS: What is high-contrast in the screenshots are such because I have already spent hours changing out the colors and fonts. Grey on grey, that's the dark mode template.
And yes I have at this point tried ALL of them. The rest are worse, not better.
For those of you in the same boat, I'm also in the process of making a template duplicating the color and font scheme in 1.9. Won't help you one iota for the monochrome icons though, unless I can get under the hood and Photoshop them.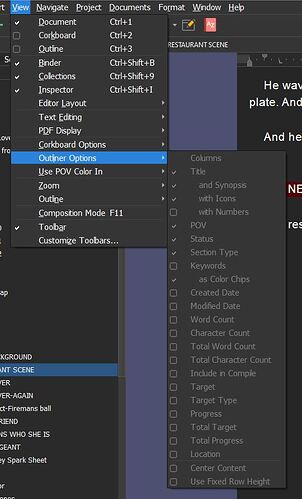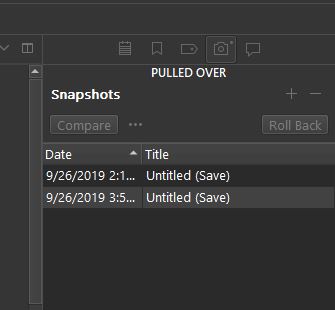 Highlighting the current line, by default dark-mode colors is also peachy.


Someone also got skewered for stating 3.1 takes a long time to load. I'm on a high end gaming rig, and they are absolutely right, it does. Screenprint to prove it attached. That one though isn't a no-go for me, as things can be tweaked to better load times. Just wanted to say for the record that they were not lying.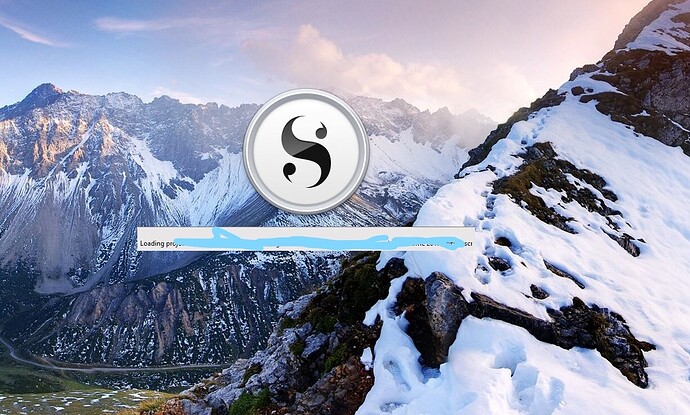 WIP High contrast dark mode theme included below:
PS: Please allow upload of Scrivener theme files outside of a zip file.
WIP-DarkMode.zip (17.1 KB)
Now if someone can point me to the file the icons reside in, in 1.9 and 3.1, things will be looking better.